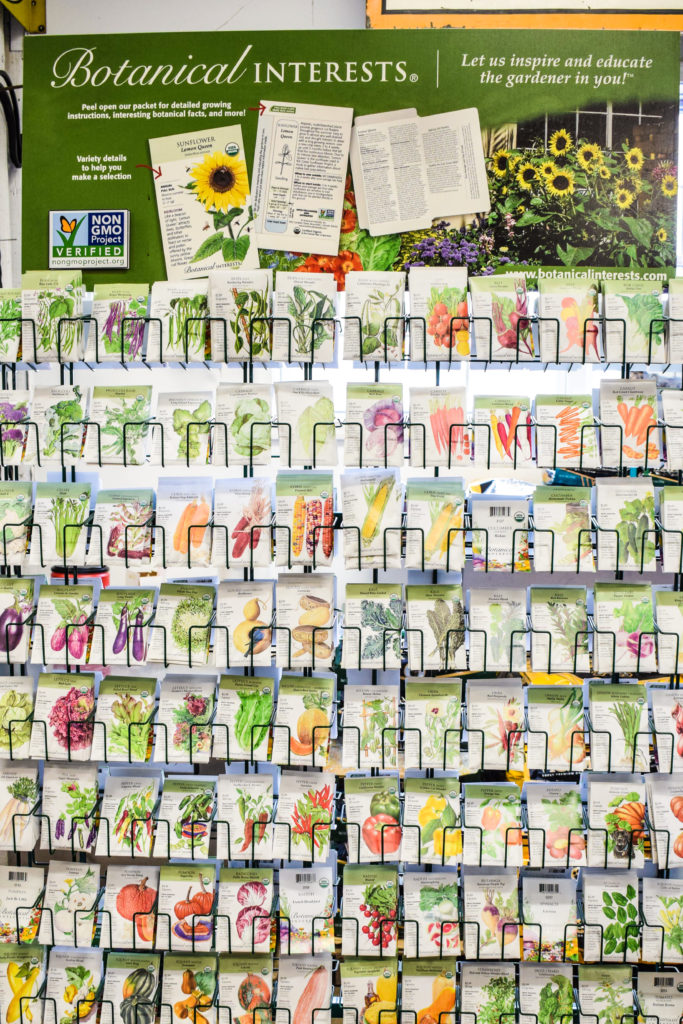 We've got the seeds you need.
Look no further than H&K Nursery and Feed Store this gardening season.  We've got all the seeds you need no matter what size your garden.  We carry a large selection of non-GMO seeds from Botanical Interests.  We also carry select seeds in bulk. 
Tomatoes

Potatoes

Squash

Lettuce

Spinach

Radishes

Eggplant

Pumpkins   

Corn

Peppers

Carrots

and much more!
In addition to seeds, we stock small garden tools, organic fertilizers from Espoma and pesticides by Bonide.  We also have soils and plant food available.
Everything else
We also stock grass seed and lawn fertilizer.